Fourth gathering Social Choreography Lab Helsinki
November 23rd, 2021.
Sali 1. Eskus Dance Center
Helsinki, Suvilahti


Facilitator: : Pia Lindy
We are happy to announce that the next gathering of the Social Choreography Lab Helsinki will be led by the dancer and choreographer Pia Lindy.

Pia Lindy graduated from Amsterdam's School for New Dance Development in 1995 and since then has worked on several solo/group works and collaborative projects with different artists and other people both in Finland and abroad. In her work Pia explores expectations and values embodied in art and society. What does dance and art offer us – or what should it?

We will start in the studio space with a warm-up tuning into our bodies and movement with a focus on perception and relationship to space and the environment. After the warm-up, if the weather is not too cold or rainy, we will go outside and work on some site-specific tasks and then come back inside to share some of our experiences and thoughts with others.

Pia Lindy's approach to facilitating movement is very much influenced by sociological and societal thinking, and a long-term engagement with somatic movement practices. The aim is to increase one´s curiosity and awareness of movement, to draw from and get inspired by our personal experiences, thoughts, and ideas about the world around us. How is my being here, the way I move and the way I think about it related to more general ideas of embodiment and society? What moves or touches me right now? What is important? What am I aware of? How would I define or experience Social Choreography?


Registration: socialchoreography.helsinki@gmail.com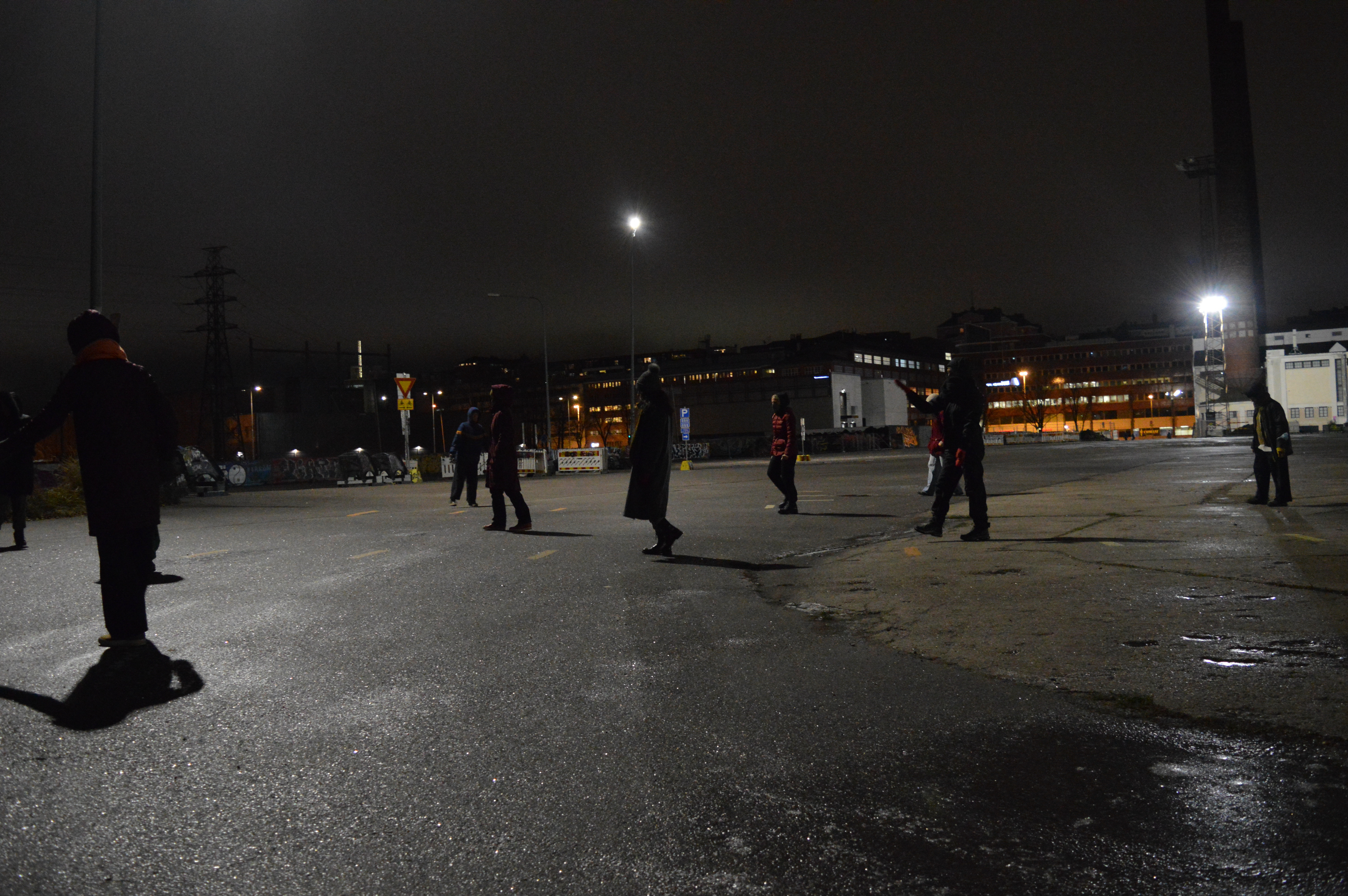 The workshop is free of charge. The space is limited so we encourage you to register as soon as possible.